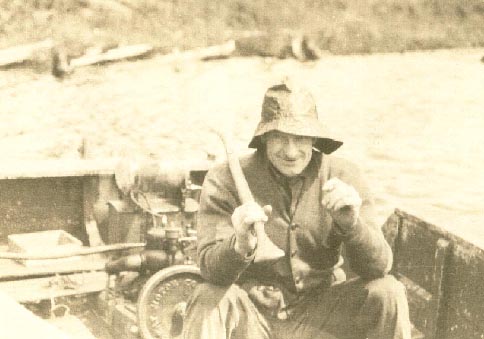 On October 25, 1916, a 200-acre land grant was given to George Smith of Hydro Glen as a free gift for service to his country. He built a lodge on the shore of the property, located just west of Hydro Glen on the north side of the Severn River, called PairPoint (sometimes written as Paer Point.) When he passed away on June 24, 1922, one of his steady customers from Pittsburgh, George Stuart Weir, purchased the property from his widow, Katherine, on August 6, 1923, for $2800. George enjoyed sharing the extraordinary view and the fantastic fishing with his family and friends, and in 1928 he changed the name of the lodge to Weir's Folly.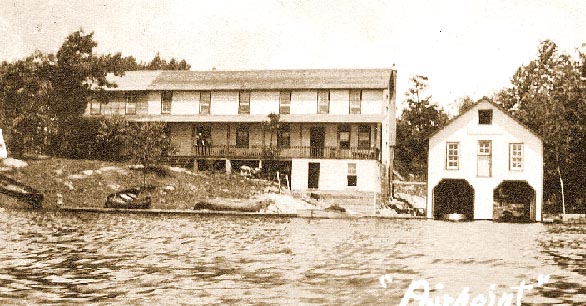 The lodge had enough rooms to host 40 guests at a time (George and his wife, Anna Shaw Weir, had their own separate cabin). Creature comforts included a bathhouse and a "4-holer" outhouse, a gazebo, boathouse, recreation (pool) hall, sliding board, ballfield complete with bleachers, gardens, and the Severn River provided all sorts of activities for the guests. The gardens served another purpose; along with a pigpen, chicken coop, and icehouse, all the ingredients were on hand for a hearty meal after a day of fun. The cost for all of this sun, fun, and food was $2 per guest, per day–a price that included sleeping quarters, three big meals, church service transportation, Saturday night dances, and use of the boats! For nearly 20 years, Weir's Folly was a place where people could swim, boat, fish, or just relax in the idyllic setting. George Weir would drive to the lodge from Pittsburgh in the dead of winter to cut huge blocks of ice from the river to stock up for the coming tourist season. One year, he lost an entire team of horses when they fell through the ice!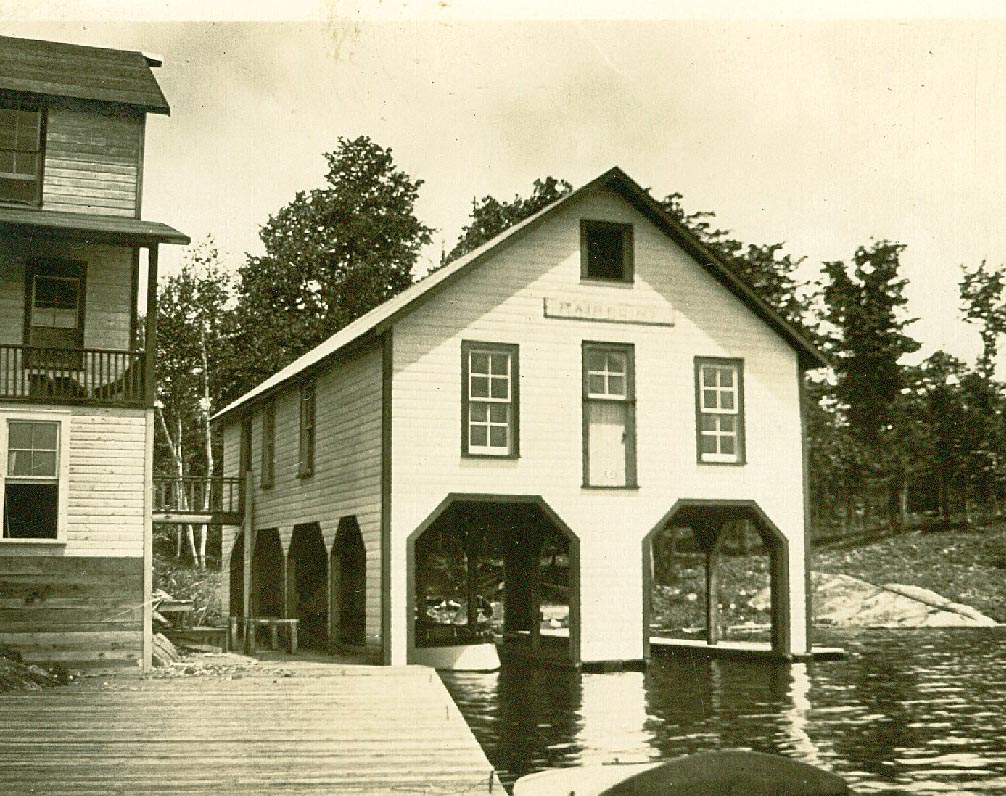 In January 1940, George tragically passed away in a fire at his home in Pittsburgh. It was an ironic death, as George was president of the Western PA Volunteer Fire Association and O'Hara Township chief, and had founded the Pleasant Valley Fire Department. At the time of his death, he had a fire truck in his garage that was being repaired in anticipation of yet another volunteer fire company he was organizing. His wife Ann spent 10 months in the hospital recuperating from her many broken bones, after having jumped from a second story window to escape the fire. She lived a full life to the age of 93, although she never returned to Weir's Folly. The couple had no children, and Weir's Follly sat abandoned for nearly 20 years until a nephew Jim Weir from West Virginia tore down the lodge and turned the boards "inside out" to build a private summer cottage.