Roehls hotel was established by 1910 and became a thriving resort due to the initiative of Otto Roehl (1862 – 1955) who later established the Grandview Lodge as well.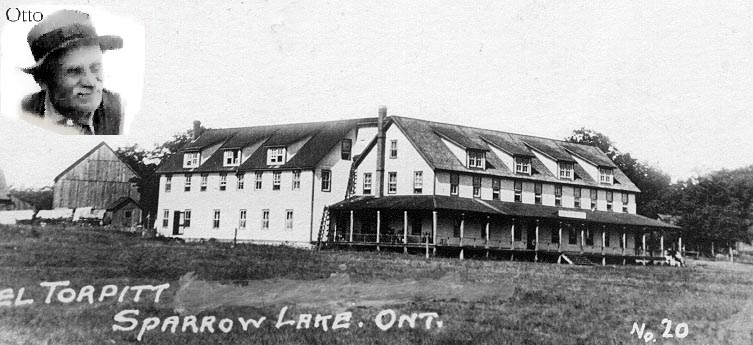 The 46 room hotel was purchased by Jack Tresidder Sr. in 1919. He formally renamed it Hotel Torpitt because so many guests came from Toronto and Pittsburgh.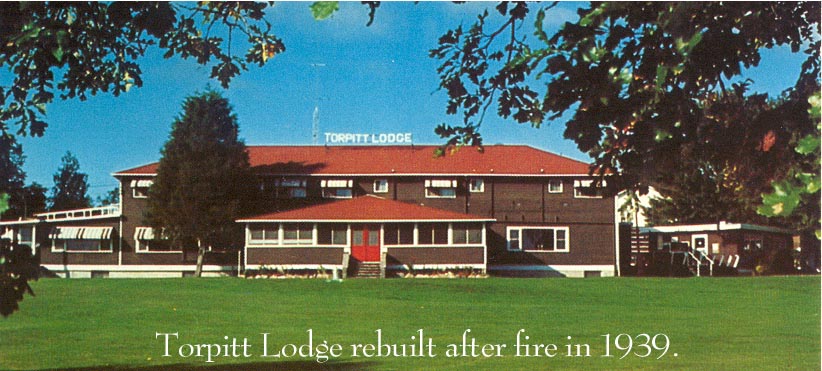 Hotel Torpitt burned to the ground in May 1939 and was rebuilt in a record 23 days. It was renamed Torpitt Lodge. Faye and Jack Tresidder Jr. operated the Lodge from 1972 to 1999. It was operated as a Sports Lodge for a few years and then demolished to make way for 18 fractional ownership cottages, now called Tory's Landing.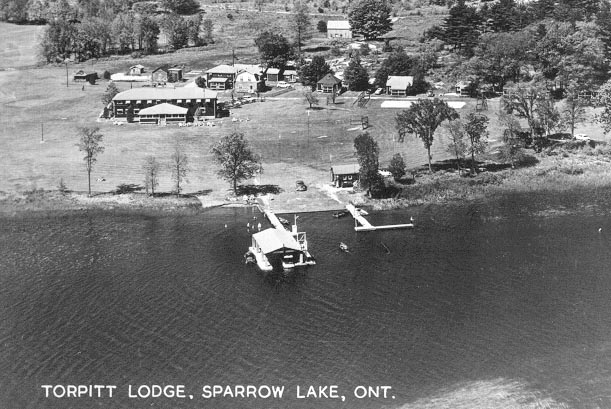 Compiled by David Stanton.