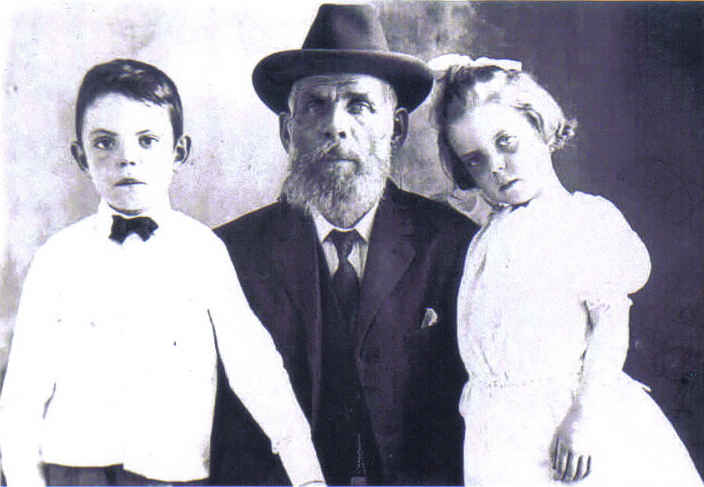 Thomas Henry Nichols married Susannah Bagley and settled on the Sparrow Lake Road in Severn Bridge, where they donated land to establish St. Luke's Anglican Church at Hamlet, Ontario in 1877.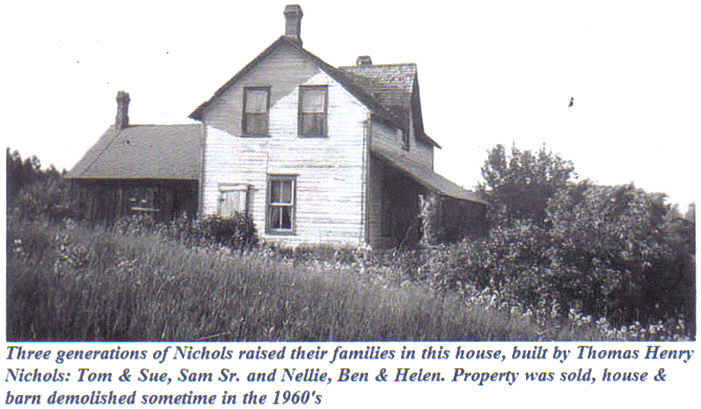 William Henry Thomas Nichols (1873-1951) married Abigail Sarah Bushill (1873-1961) and lived at Hamlet. Sam Nichols (1874-1925) married Eleanor Bowers (1874-1939) shown here with baby Irene circa 1900. A cemetery was established on the St. Luke's Anglican Church property for the families of Sparrow Lake and environs. (Photos courtesy of Lorraine Nichols.)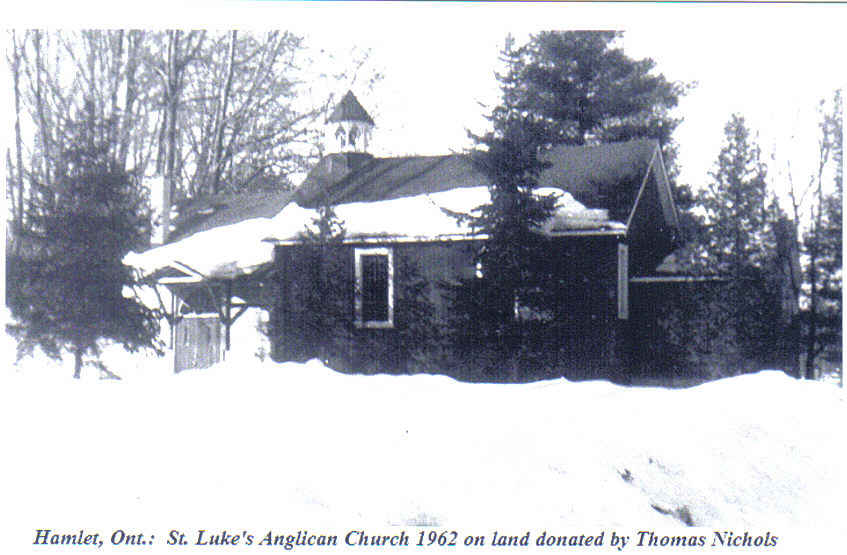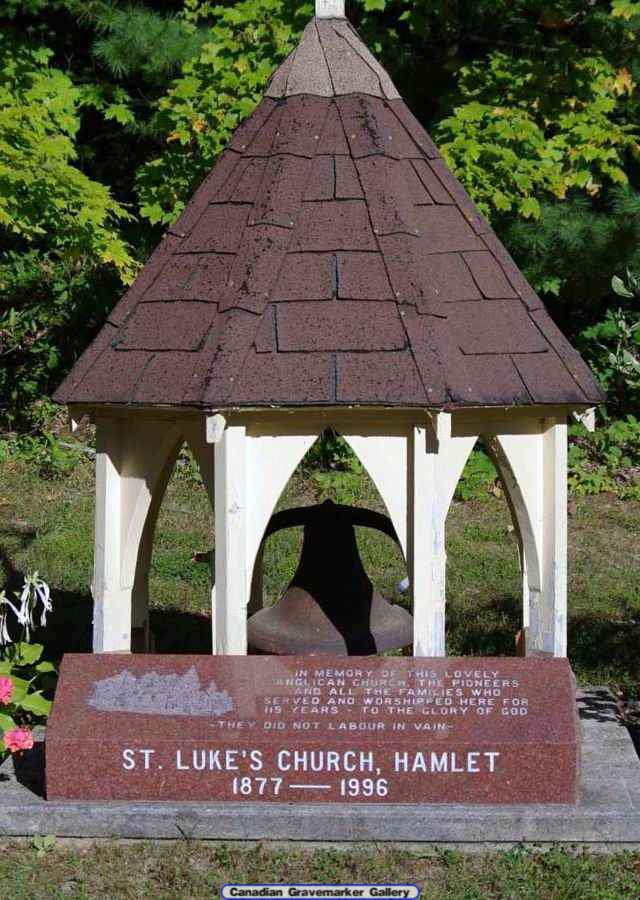 Compiled by Steve Stanton in 2014.