In 1860, Otto Roehl and his brother William Roehl received the first two land grants from the Crown on the northwestern shore of Sparrow Lake. Together, the two brothers from northern Germany owned 200 acres stretching from Deep Bay to Duck Bay, accessible only by rowboat to Severn Bridge about ten kilometres upriver where a portage path led south to Lake Couchiching. The brothers cleared trees and began farming, but the rocky land proved inhospitable. A local diarist, Kathinka Lehmann, wrote in 1869 that the families were very poor: "The Roehls have had such a terrible time here–once they had nothing to eat for six weeks besides cabbage and fish. They had no potatoes, no flour, no meat, no sugar, no milk, absolutely nothing else."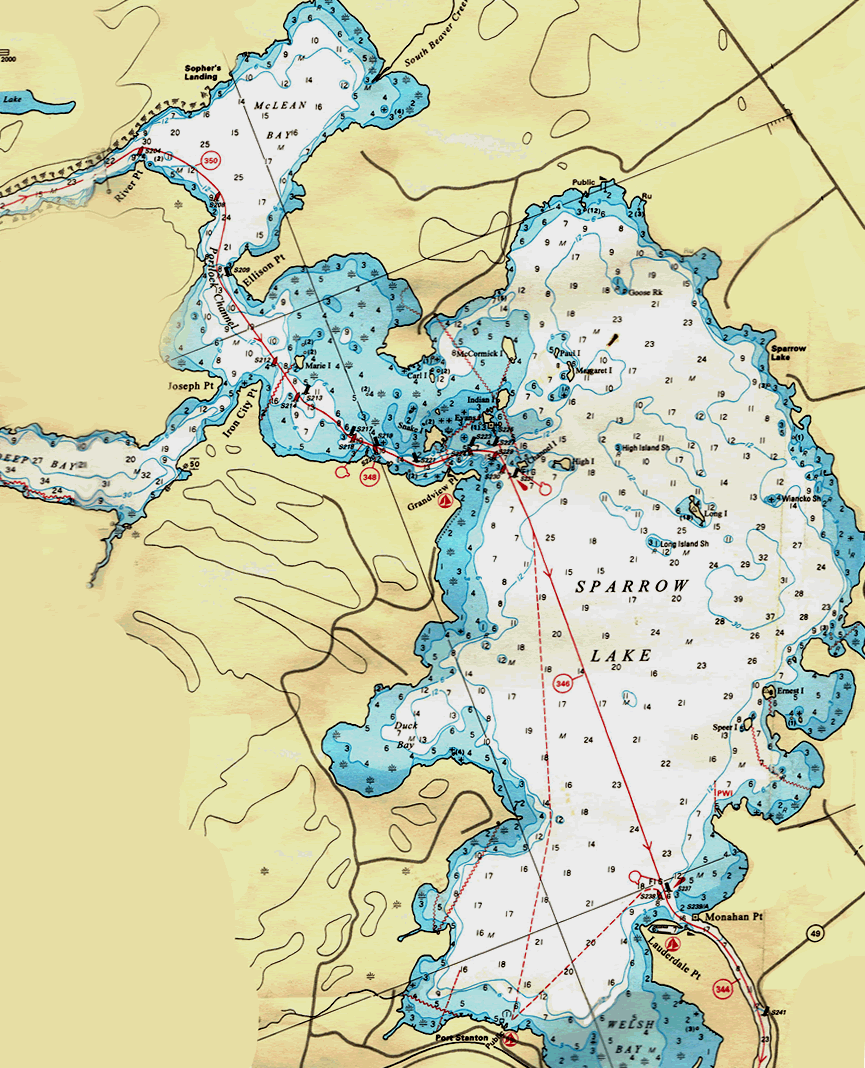 Into this pitiful existence, Otto Roehl Jr. was born in 1862 and took control of both farm properties when his father died in 1874.
In 1883, an avid fisherman from Pittsburgh by the name of Fred Erhardt began camping in the summer on Roehl's pasture and fishing from a birchbark canoe that was made for him by a local Indian guide. In 1886, he was joined by his brother Leonard, and the two brothers returned every year. Soon they were joined by other fishing buddies in a tent community, and "hardly a summer went by without catching a trophy muskellunge," according to local resident, Abby Cox.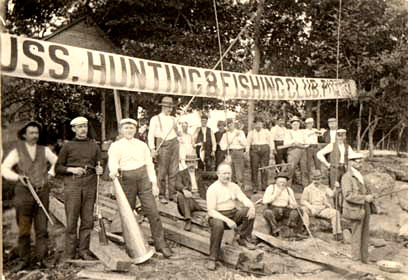 Word quickly spread back home in Pittsburgh, and fishing and hunting clubs flocked to Sparrow Lake in search of wild game. Otto Roehl began building cabins for the summer tourists and offering meals at his farmhouse, and built Roehl's Hotel in 1910, later sold and renamed Hotel Torpitt.
Other resorts on the Roehl property included Maple Grove Lodge, Harmony Lodge, and later Grandview Lodge. The Williams family from Rama Reserve camped regularly on the lakeshore between Hotel Torpitt and Maple Grove Lodge. Other native families camped on nearby Indian Island until it became privately owned.
Compiled by Steve Stanton 2018 from SLHS archives with credit to Kathinka's Story, by Ursula Soper, 2017, and See You Next Summer, by Bruce M. McCraw, 1998.