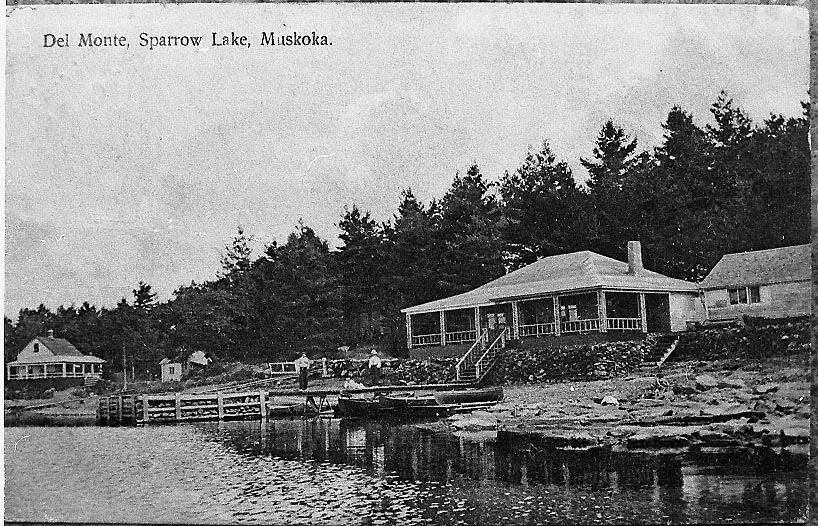 Delmonte was built in 1906 by David Sanderson on the eastern shore of Sparrow Lake. Mr C.E. House was its proprietor by 1924. It was also operated for many years by Fred and Bill Kimpton of Toronto, who came to Muskoka after their pineapple plantation on the Isle of Pines in Cuba was destroyed in a hurricane. Delmonte boasted a fine large dance hall, with live bands playing once a week. Guests to the dances were carried by boat from other hotels on the lake. The name was eventually changed to Delmonte in the Pines.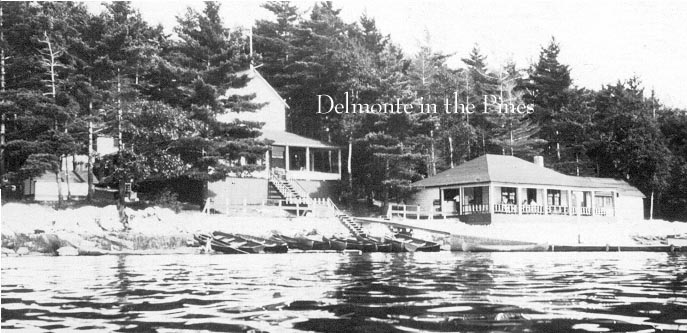 The major buildings were spaced along 2000 feet of shoreline, providing a spectacular view of sunsets, and there was also a sandy beach on a small protected bay on the north end of the property. A siren awakened guests, calling them to meals or a ball game with neighboring resorts. In 1957, Mary and Terry Skalosky purchased Delmonte in the Pines, and it remains a family-run business, converted to a housekeeping resort in 1994.

Compiled by David Stanton.