The first recorded image near Sparrow Lake is this 1794 painting on birch-bark of McDonald Rapids on the Severn River by Lady Elizabeth Simcoe.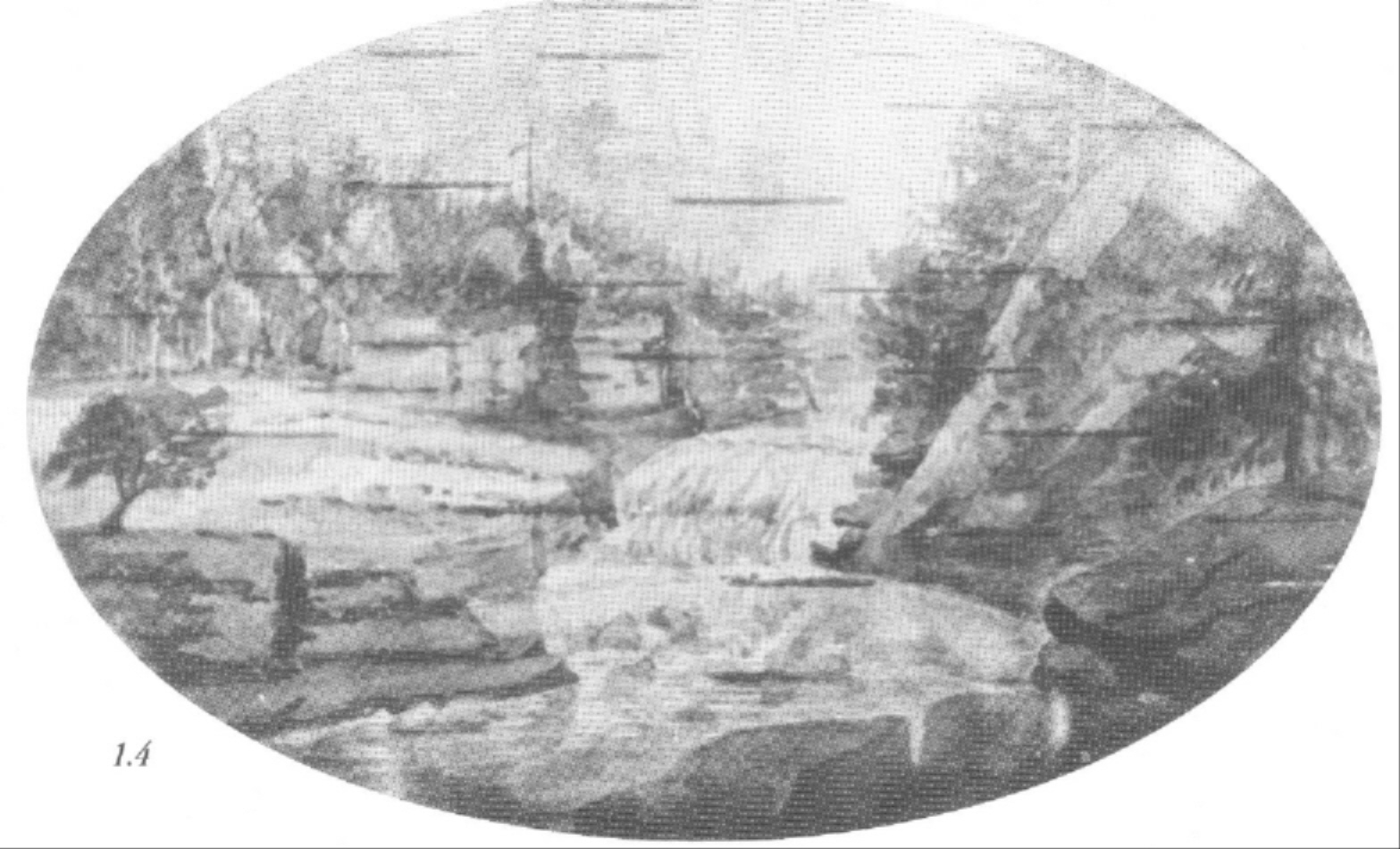 Lake Simcoe drains to the north through Lake Couchiching to the Severn River. The Severn River flows into Sparrow Lake at the southeast corner and exits about 2 miles later at the northwest corner, where there were originally a series of rapids known as the Sparrow Lake Chutes, McDonald Rapids, Ragged Rapids, and Wallace Rapids (later renamed Swift Rapids.)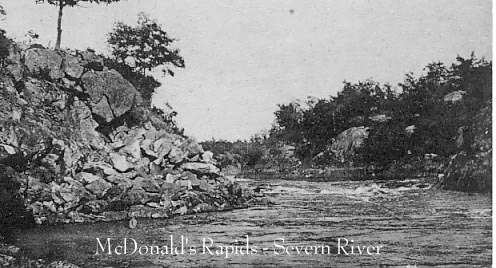 These rapids were eliminated with the construction of the Trent-Severn waterway system in 1917.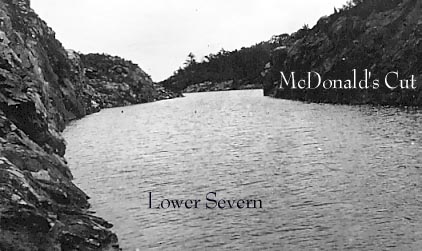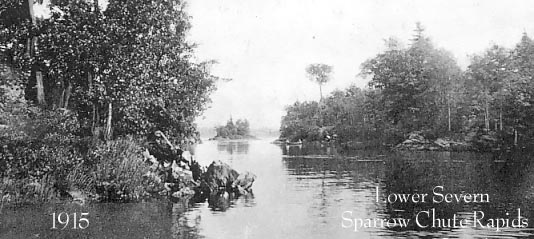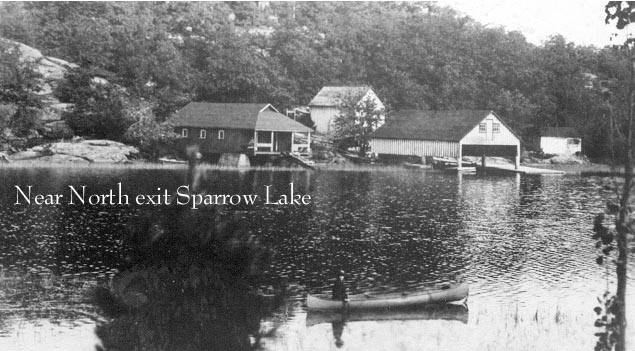 Compiled by David Stanton and Steve Stanton, with credit to "Severn River," by James T. Angus.