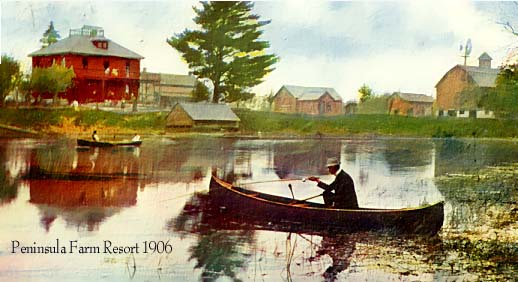 The Bennett farm homestead, situated on a long narrow peninsula between the Severn River and Welch Bay at the south end of Sparrow Lake, burned in 1899, and in rebuilding Norman Bennett allowed for room to take in tourists and operated the property as both a farm and resort.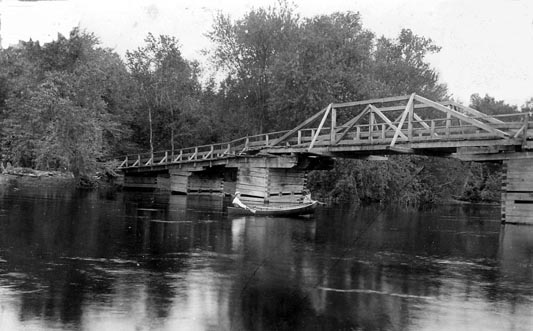 A wooden bridge built in 1882 was adjacent to the farm, and Norman Bennett became its caretaker until it was replaced by a steel bridge in 1905.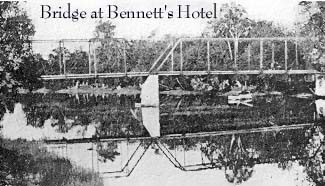 His son Haemon Bennett ran the resort for 45 years from 1920 to 1965. The dairy farm operation was discontinued in early 1940s and the hotel was sold in 1965. The property was subdivided and today is a pleasant rural community.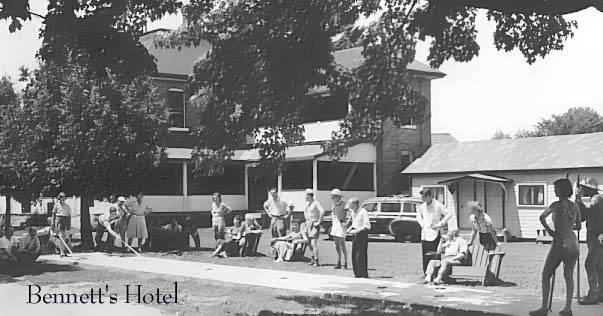 Compiled by David Stanton.