Lakeview House was a grand hotel built in the early 1900s by Anthony (Tony) Miller on the southeastern shore of Sparrow Lake. It boasted a dancing pavilion with a live orchestra every night, horseback riding, and the first 9-hole golf course on Sparrow Lake. Lakeview house catered to 260 guests in summer with some winter accomodation for skiers, but burned to the ground in 1931 and was not rebuilt. (Tony Miller went on to build the Champlain Hotel in Orillia.)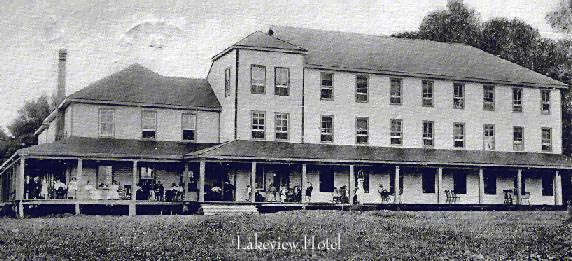 Notice low water levels in picture below from before 1918 when the Severn Waterway was established.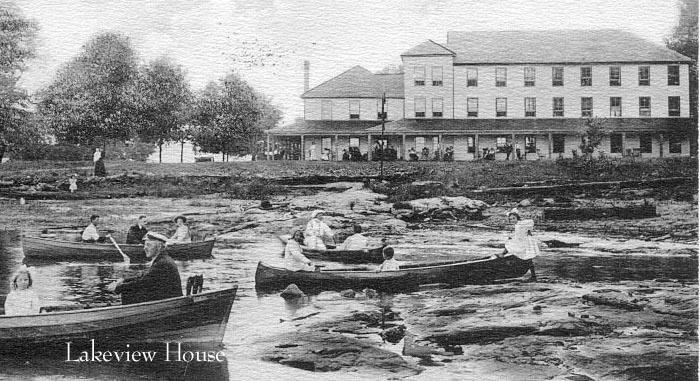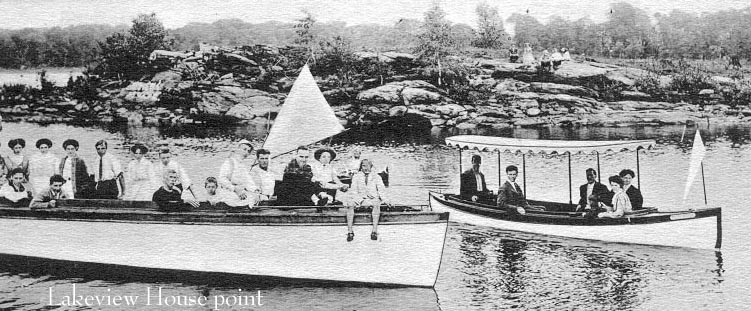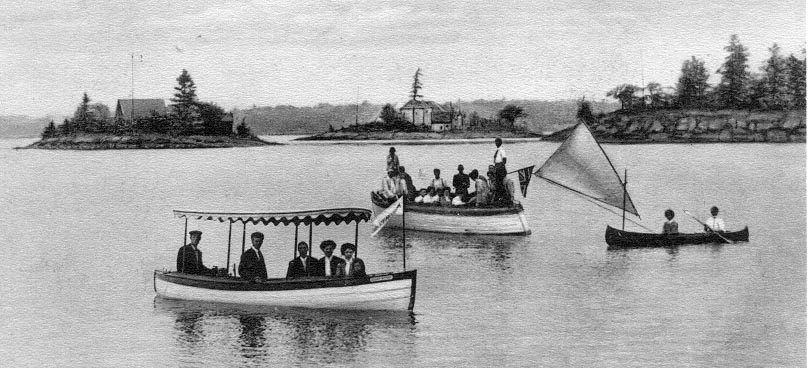 Compiled by David Stanton.