After Otto Roehl sold Torpitt Hotel in 1919, he moved over to Grandview point to the east and built a small 10-room resort. Later this was expanded, and he operated the lodge until 1938. He leased the resort to his daughter Mildred and subsequently sold it to her in 1943. Her husband Cecil Darker gradually devoted more time to the resort, and their two sons Bill and David became the 3rd generation in the resort business. In 1973 Bill and his wife Gayla became owners. Grandview was purchased in 1988 by Jim and Susan Seabrook. At this time the name was changed to Grandview Lodge Resort. Tragically Jim was drowned in September 1993, but his remarried widow carried on the business with her second husband Rick Hollingshead.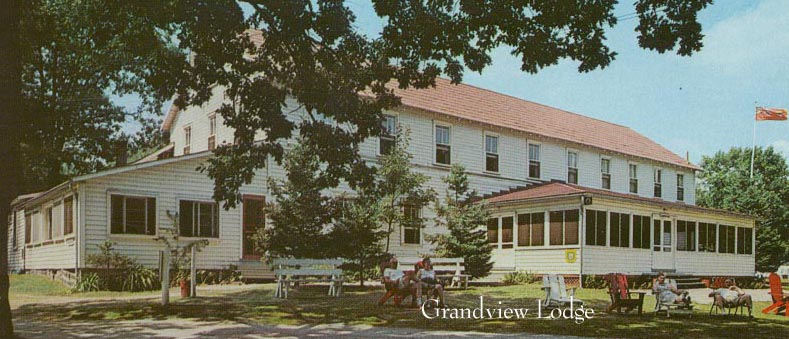 Compiled by David Stanton.
Grandview Lodge was demolished in the Fall of 2008 to make way for commercial development.