Captain Thomas Stanton
An Illustrated Biography – by James Stanton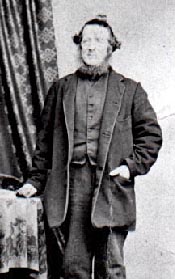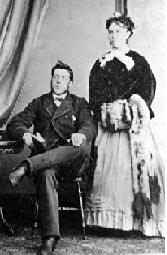 Thomas Stanton came from England with his parents, Thomas Sr. and Mary (Winter), in 1862, when he was 20 years old. He was to become the patriarch of the Stantons of Sparrow Lake, where he spent the last 32 years of his life. Steamer captain, lumberman, farmer, tourist operator—"Captain Tom" as the many Stanton descendants call him, was a man of many talents, bold initiatives and strong convictions, all of which he needed to build his family dynasty on the shores of Sparrow Lake.
The Stanton family began their life in Upper Canada in Orillia, where young Tom found both a wife and the beginnings of his steamboat career. His wife was the former Ellen Franklin, who like the Stantons had arrived in Orillia with her family from Yorkshire England in the early Sixties.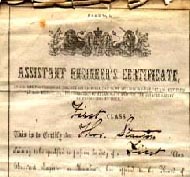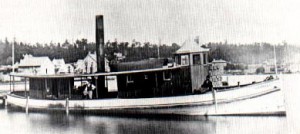 Tom found employment on Lake Couchiching and Lake Simcoe on various steamers, among them, the Carriella out of Barrie. He took his work seriously and earned his certificates first as Assistant Engineer and then as First Class Engineer. Captain Peter Lyon of the Carriella wrote him a letter of reference which reads: "I have great pleasure in bearing testimony to his skill as Engineer, his strict sobriety and thorough attention to his business."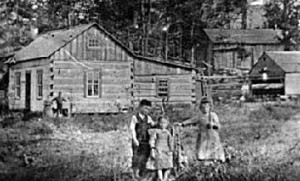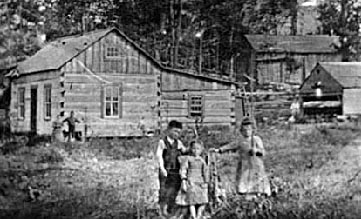 In 1875 he and Ellen and their three oldest children, Albert, Alice and Marion, moved north to Sparrow Lake. He cleared some land on Shanty bay Point (today Sparrow Lake Camp), built a pine log home, and, along with all the arduous tasks of homesteading, continued working for the lumber companies, hauling logs to the shore in winter and towing booms to the Severn mills in the spring drive.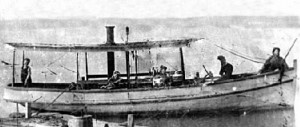 His first vessel on Sparrow Lake, the Pioneer, was what the Orillia Times described as a "pretty little steamer" when it was launched in 1875. She was the first of a string of boats which Tom either bought or built over the next thirty years.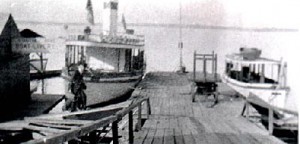 The later steamers—Spartan, Lady Franklin, Lakefield and Glympse—found new cargoes besides logs and lumber. After 1875, transportation was needed between Sparrow Lake and Severn Bridge to meet the trains of the newly built Northern Extension Railway. At Severn, the Stanton boats unloaded their passengers, collected mail, supplies (and before long tourists and cottagers) and headed back down the river.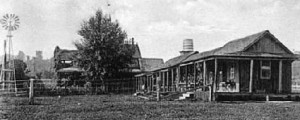 Meanwhile, with no road into the west shore and no schoolhouse within miles, the need to relocate the family home was becoming apparent. Tom purchased land on Lot 20 Concession 13 on the south shore, the future site of Port Stanton. A frame house was built, and Stanton converted William B. Strathearn's old shingle mill into a lumber mill. Fishermen from points as far away as Pittsburgh were given permission to camp on the Stanton's point, and before long they and their families were housed in more permanent cottages built on the property. Out of this evolved the Stanton House resort, and eventually the tourist community of Port Stanton, which was officially named as a Post Office soon after the Canadian Northern Ontario Railway arrived to Sparrow Lake in 1906.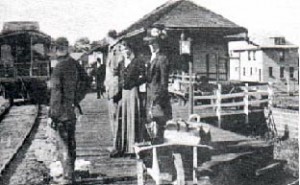 Tom and Ellen's two oldest sons, Bert and Frank, opened the Post Office, general store, and boat livery near the new railway station, and Bert later built Lakeshore House, which become part of the Bayview-Wildwood Resort complex of today.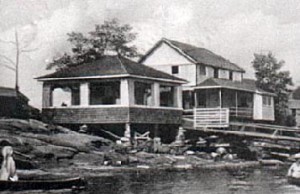 Stanton House Resort, Bayview Wildwood Resort (and the Cottages of Port Stanton), Martin's Tourist Supplies (now Stanton Bros. Store), Stanton Airways—did "Captain Tom" foresee the possibilities for his children and grandchildren on Sparrow Lake when he died in 1907? It's hard to know how broad his dreams were, but the extent of the accomplishments he made in one lifetime certainly suggest that here was a man (and an equally remarkable life partner in Ellen) of more than ordinary vision. The breadth and depth of that vision are still being revealed today.