Uneeda Rest was built in 1898 by John Wesley (Wes) Clipsham and his wife Ella (Wiancko), one of the first hotels on the lake. It was operated continuously by the Clipsham family for 65 years.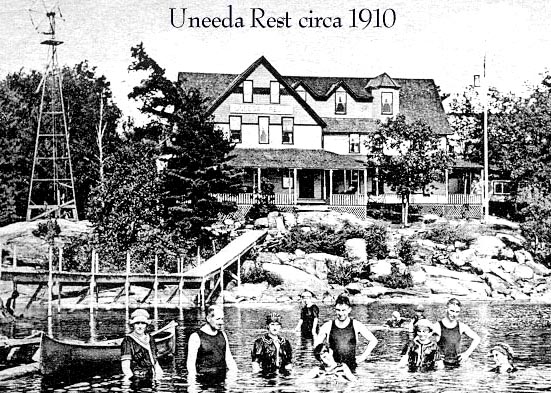 In 1925, Orma and Esmond Clipsham purchased the resort. Water was supplied by a steam pump, and there was also a steam-powered laundry. The ingenious Wes Clipsham installed gas lights in the hotel using acytelene gas from a carbide generator.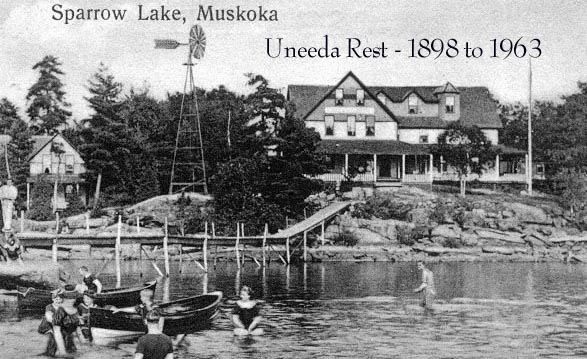 Uneeda Rest operated as a resort until 1963, and later became a personal summer retreat for grandson Robert Clipsham.
Compiled by David Stanton.