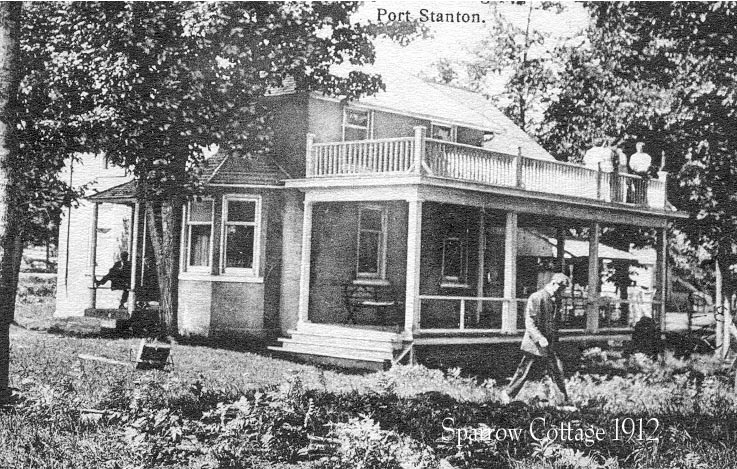 Sparrow Cottage was built in 1906 by Frank Stanton, son of Thomas Stanton. The property was his private home, but was advertised briefly as Sparrow Cottage when Frank and his wife Violet (McMaster) took in tourists. The enterprise was a sideline to Captain Frank's regular work for the Sparrow Lake Steamship Line, Stanton Bros. Store, and his duties as Postmaster for Port Stanton Post Office.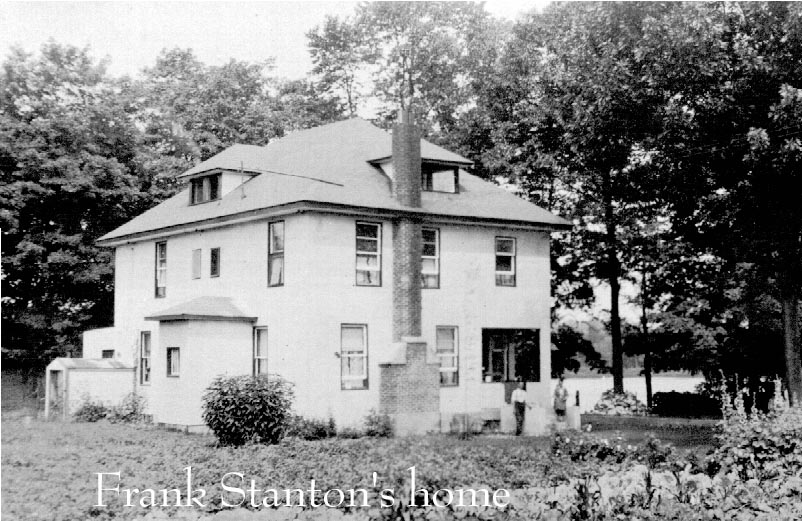 Frank Stanton's sons, Ed, Walter, and Ernest, were active in building Bayview Lodge and Wildwood Inn nearby, and all three properties were later amalgamated by Ernest's eldest son Ron into the Bayview-Wildwood Resort complex, which later purchased Lakeshore House and Wild Echo Lodge as well.
Compiled by Steve Stanton 2018 from SLHS archives with credit to See You Next Summer, by Bruce M. McCraw, 1998.