The Severn River had a natural constriction at Ragged Rapids where the first power dam was built by the Orillia Water Light and Power Commission in 1901, the first municipally owned hydraulic plant for the long-distance transmission of electricity in North America. The emerging community became known as Hydro Glen when a post office was established in 1912.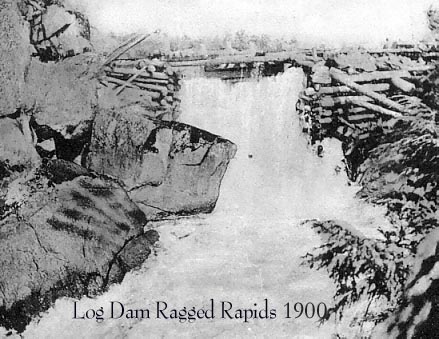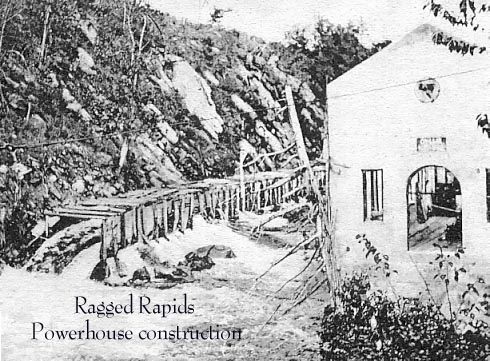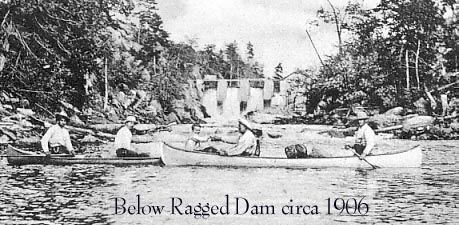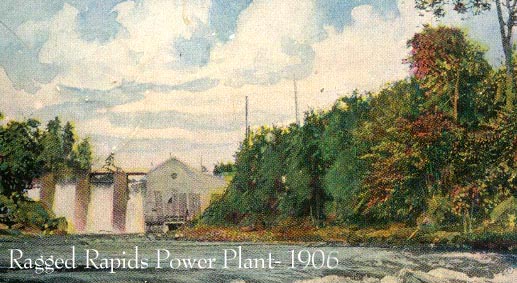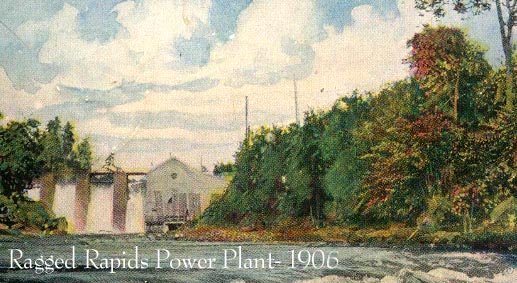 In 1913, the Dominion Department of Railways and Canals, in conjunction with its plan to improve the Trent Waterways system, suggested that Orillia's new power plant be transferred 1-1/2 miles downstream to the Swift Rapids in order to avoid the long and costly rock cutting that would be necessary to by-pass the Ragged Rapids at  Hydro Glen. The Orillia Water Light and Power Commission was persuaded by the offer of financing from the Dominion Government and the provision for future increased supplies of electricity. As a result of this agreement, the construction of the new dam and powerhouse at Swift Rapids began in 1913, and was briefly interrupted by the outbreak of the war in 1914. The Ragged Rapids Power Plant was demolished in 1917.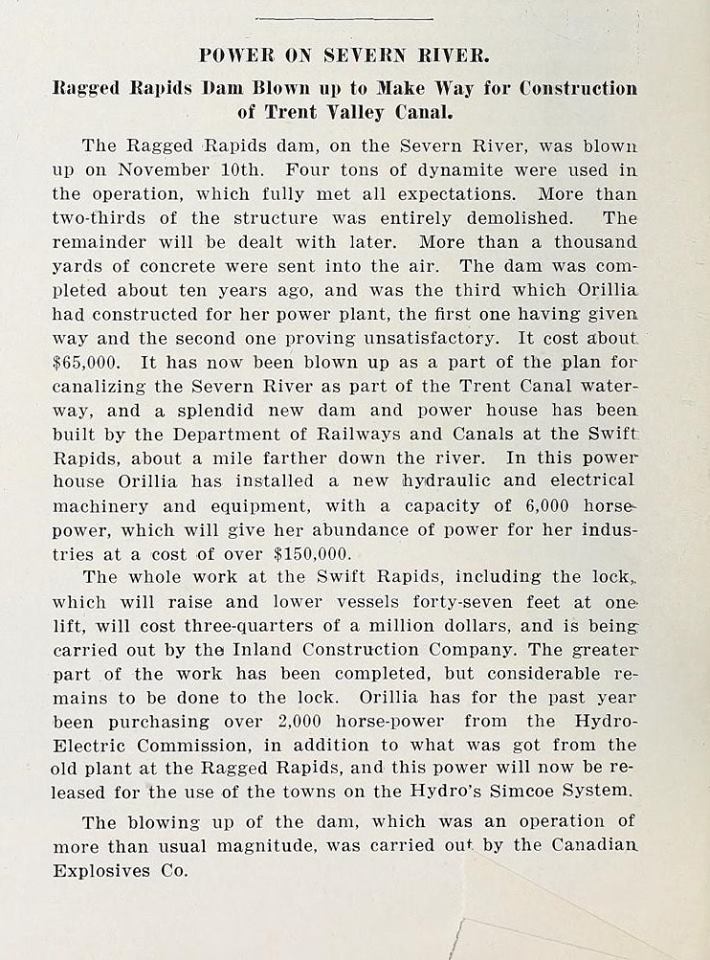 Compiled by Steve Stanton in 2018, with credit to Orillia's History of Waterpower.